3 Star R40+ Plastic Ball

New 2020 Release

ITTF

approved

With high precision, a constant bounce and reliable trajectory, the new Butterfly Three Star R40+ Ball, now in its third generation of constant improvement, fulfills any expectation a player might ask of his or her equipment.

Manufactured under strict quality control, this ball achieves high uniformity, stable rotation, speed and balance.

High Quality Product

Made In China

Content

3 pieces in 1 box of Butterfly Three-Star R40+ Ball (40mm)

Colour

: White
What People Are Saying...
Apacs Badminton S...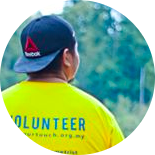 I purchase APACS Shoes from Badminton Bay. The service and staff there really good and they know what there were doing. For those who were looking to buy anything from Badminton Bay I really recommended. 10/10"
Farhan Slyrex
,