We welcome those who would like to purchase for Wholesale, in Bulk or become our Reseller.
Feel free to Contact Us and we will work out the quotation for you.
Click Here for enquiries.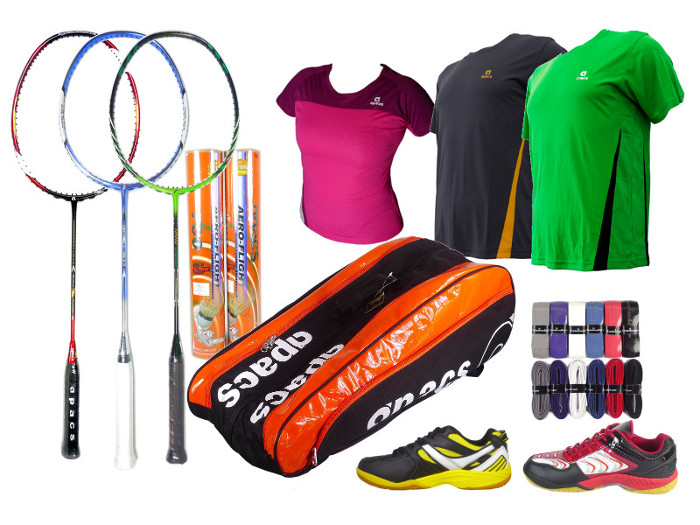 A little bit about Badminton Bay
Badminton Bay has been serving the needs of our customers from over 97 countries worldwide since 2008 and we are one of the most trusted and reputable badminton stores available today. In fact no other store in the world offers a complete line and range like we do.
We offer world's widest range of badminton rackets and accessories at competitive prices. This includes many of our established homegrown brands such as Apacs, Fleet, Flex Power, Prospeed, Protech as well as international brands such as Prince, Yonex, Finnex, Fischer and Kason.
Our 8 promises to you
1. We are just an email away to fulfil your needs if you are in search for badminton equipment
2. We will always strive to have the widest badminton and training rackets selection with quality and good prices.
3. We provide you with professional stringing service.
4. All our products are QC'ed before being shipped out.
5. You will always have Hassle-free transactions using PayPal as payment method
6. We will strive to always offer various competitive delivery options for your selection with delivery time as fast as 3 business days.
7. You will have an experienced customer support officer to communicate with you.
8. We offer bulk purchase discount for those signing up with our reseller programs.
By consistently providing good customer support and going the extra mile, we have created thousands of successful transactions that work for all our clients worldwide. In this same manner, we hope to earn your confidence in our products and services because we feel everyone deserves to own fantastic badminton rackets and play well.
Feel free to Contact Us