Purchase 2 pieces or more from the selection below to get discount on your order.
Can't Find Your Rackets Combination?
You can contact us to request for a customized package of your choice. Click Here!
What People Are Saying...
Apacs EdgeSaber 10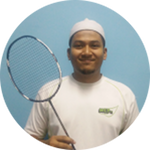 This was the first time that i made any purchase from BB. To be honest, i really liked the interface of the web. very user friendly. The service and the racquet was in a very good condition on delivery. will be sure to come and buy again.Keep up the good work BB."

Wafi Bizami
, Malacca