Brand:
Butterfly
Product Code:
RDJ-S4 FL with A40
Availability:
NO STOCK
Product Features
Butterfly RDJ-S4 FL is a Flared handle Preassembled paddle

Shakehand style grip

The paddle is preassembled with Spryer rubber

ITTF approved rubber

SPRYER rubber with 1.9mm sponge

5-ply wood

For Good Spin. Better Speed. Even Better Control

Designed for leisure play and beginner.
Product Description
Content:
1x Butterfly RDJ-S4 FL Shakehand Table Tennis Paddle (100% Genuine)
1x Butterfly 3-Star A40+ ITTF Ball (3 in 1 box)

Description:
The RDJ series from Butterfly is designed for the beginning recreational player

The ITTF approved rubber produces more speed than spin and is ideal for those just starting to learn the basics

Shakehand style is possibly the oldest surviving grip since the table tennis racket took its current shape. This is similar to a tennis grip with the index finger extended over the racket head perpendicular to the handle. This grip allows almost even power distribution over forehand and backhand shots, but has a wider crossover point in between.
Features Rating:
SPIN : 67
SPEED : 64.5
CONTROL : 80.5
Table Tennis Bat
Spin
67
Speed
64.5
Control
80.50
What People Are Saying...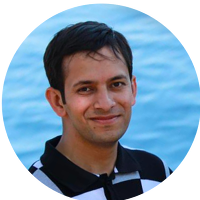 I purchased four rackets from badminton bay. I found some issue with strings, but badminton bay customer care resolved that issue in very professional manner."

Dhiraj
,