Brand:
Apacs
Product Code:
CP210XY NVY
Availability:
In Stock
Apacs Cushion Power CP-210 XY Navy Indoor Badminton Squash Shoes
Special Features:
Color : Navy Blue
Upper construction: Stylish, durable and fitting

TPE Insole (Thermoplastic Elastomer) with anti-slip effect to improve comfort and performance.

Heel cup: Fitting heel cup for stable movement

Outsole : Anti-slip non-marking rubber outsole for excellent durability and traction.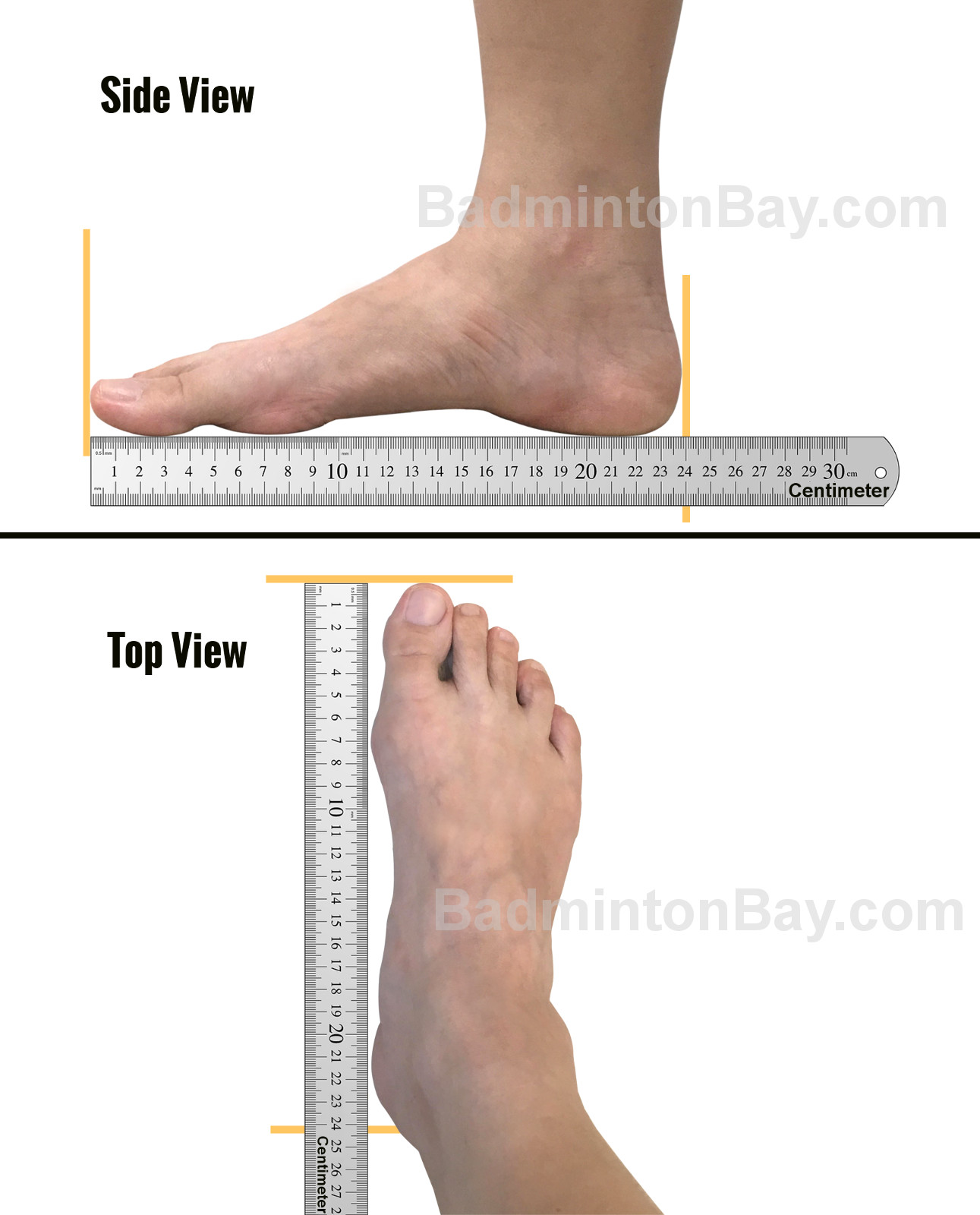 Note : Measure your barefoot using a ruler as shown above. The length from front most of your big toe to the back of heel in centimeter is your actual foot measurement.
Use this number to check against the maximum foot length in the table below.
Example : Based on the table, if the length measured in 25cm, you'll probably need to go for size UK7 (for tight fitting) or a size bigger (to have allowance for thick socks).
Size Guide:
Euro Men Sizes
UK Men Sizes
Maximum Foot Length
in CM

39

UK 5

23.5 cm

40

UK 6

24.0 cm

41

UK 7

24.5 cm

42

UK 8

25.0 cm

43

UK 9

25.5 cm

44

UK 10

26.5 cm
What People Are Saying...

The experience is quite nice. Your response to all the emails I sent is quick, which is I think is good at my point of view. The delivery of products is also very fast. All this kind of things actually make me feel very safe or less worry to buy somethings from you."

Bon Tong
, Singapore