Brand:
Abroz
Product Code:
10xDG68 PRO
Availability:
In Stock
Abroz DG68 Pro 10-meter Badminton String (0.68mm) is designed to have exceptional durability plus the perfect balance between repulsion, control and good hitting sound.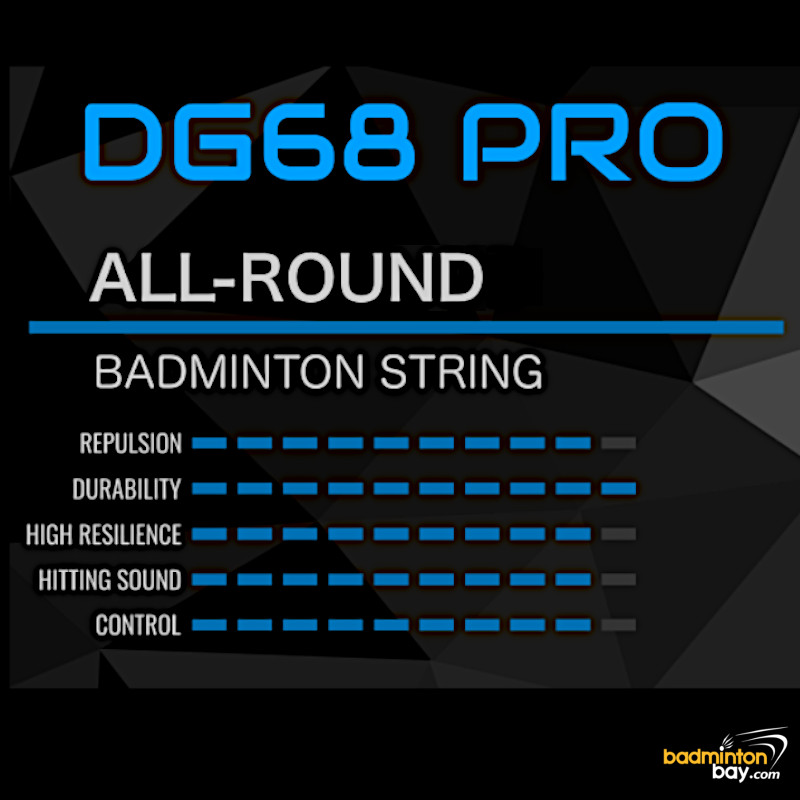 Model: DG68 Pro

Quantity : 10 strings in pack

Length of each string: 10 meter (33 feet)

Medium Feeling

Gauge: 0.68mm

Material Construction

Core : High Density Multi Fiber Filament Nylon

Outer : Multi-filament Three Core Double Layer High Polymer Nylon

Coating : Nanometer

Made in China
What People Are Saying...

Overall the guys loved the product that they had purchased. Me and my family owns 2 wrex, lurid 23, raptor mk1, sensuous 686 and a virtuoso 50. Just sad though some items like shoes for instance didnt have the ladies sizes on. The only one complain I got so far was a string that broke on purchase and a new replacement didnt last much either. This is a minor situation possibly due to the user himself.
Excellent Shipping, packing and delivery. I have no complaints ther ...READ MORE...»

Vinod
, Kuwait