Brand:
Yonex
Product Code:
5008 Lucy Pink
Availability:
In Stock
Yonex Tru Smart 5008 Lucy Pink Lifestyle Ladies Women Shoes For Casual Walking Kasut Jalan-Jalan
Note : Only suitable for casual walking.
Not suitable for badminton/heavy sports/running
Featured Technology
TruKnit - Special woven pattern which improves ventilation and durability.
Memory Foam - Adapts according to your feet shape. Soft and easy on the feet
3M Reflective - Light reflective material which showcase the colors even better!
Double Russel Mesh - Yonex's Double Russel Mesh is an ultra-fine mesh that is both lightweight and durable.
This system provides 8x more air circulation than standard designs, which helps to release trapped moisture, and keep your feet dry.
Euro Men UK Women US Women Maximum Foot Length in CM
36 UK 4 US 5 23.0 cm
37 UK 5 US 6 23.5 cm
38 UK 6 US 7 24.0 cm
39 UK 7 US 8 24.5 cm
40 UK 8 US 9 25.0 cm

Size Guide.
Note : Measure your barefoot using a ruler as shown above. The length from front most of your big toe to the back of heel in centimeter is your actual foot measurement.
Use this number to check against the maximum foot length in the table below.
Example : Based on the table, if the length measured in 23cm, you'll probably need to go for size UK4 (for tight fitting) or a size bigger (to have allowance for thick socks).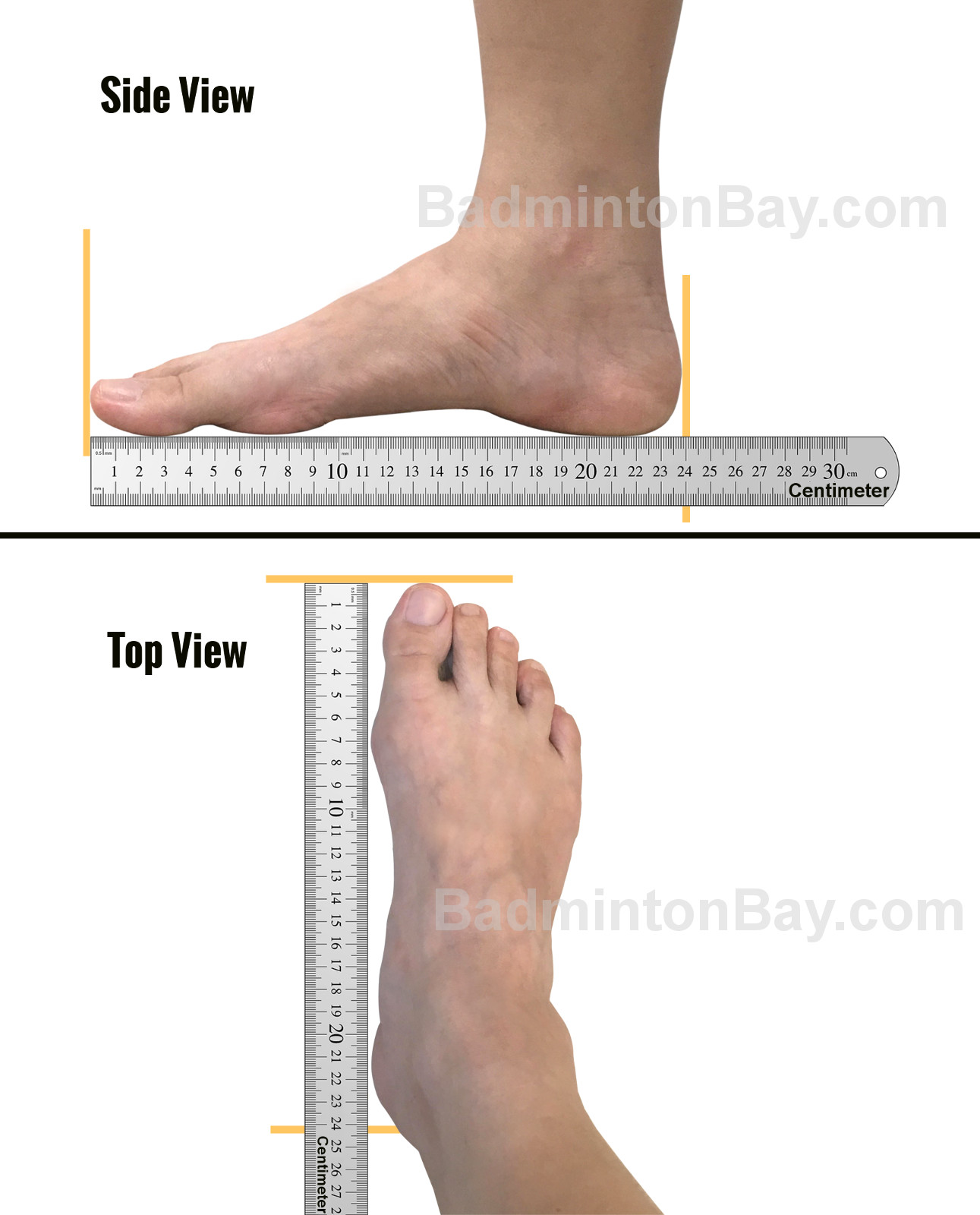 What People Are Saying...

I am really enjoy the products and the service of Badminton Bay.
1. High quality products (badminton racquets, strings, shoes as well accessory) with unbeatable price.
2. Great varieties, from Apacs to Yonex there are more than 10+bands to choose from.
3. More new products for customer with the updated
...READ MORE...»
Junteng
, United States