Apacs Cushion Power PRO 728 White Blue Badminton Shoes With Improved Cushioning
Special Features

Fitting Heel Cup
Foot fitting compared to other shoes to provide stable foot grip during quick movements.

Upper Construction
Stylish, durable & fitting

TPE Insole (Thermoplastic elastomer)
With anti-slip effect, it provides comfort and better cushioning.

Outsole
Anti-slip non-marking rubber outsole for excellent durability and traction.

TPU (Thermoplastic polyurethane)
Built with thermoplastic at mid section of outsole to better support. It also provides torsional rigidity by preventing shoes from getting deformed and twisted.

Carbon Plate
It is light but strong to act as double torsional protection & prevent injuries by maintaining the sturdy shape of shoes during quick movements.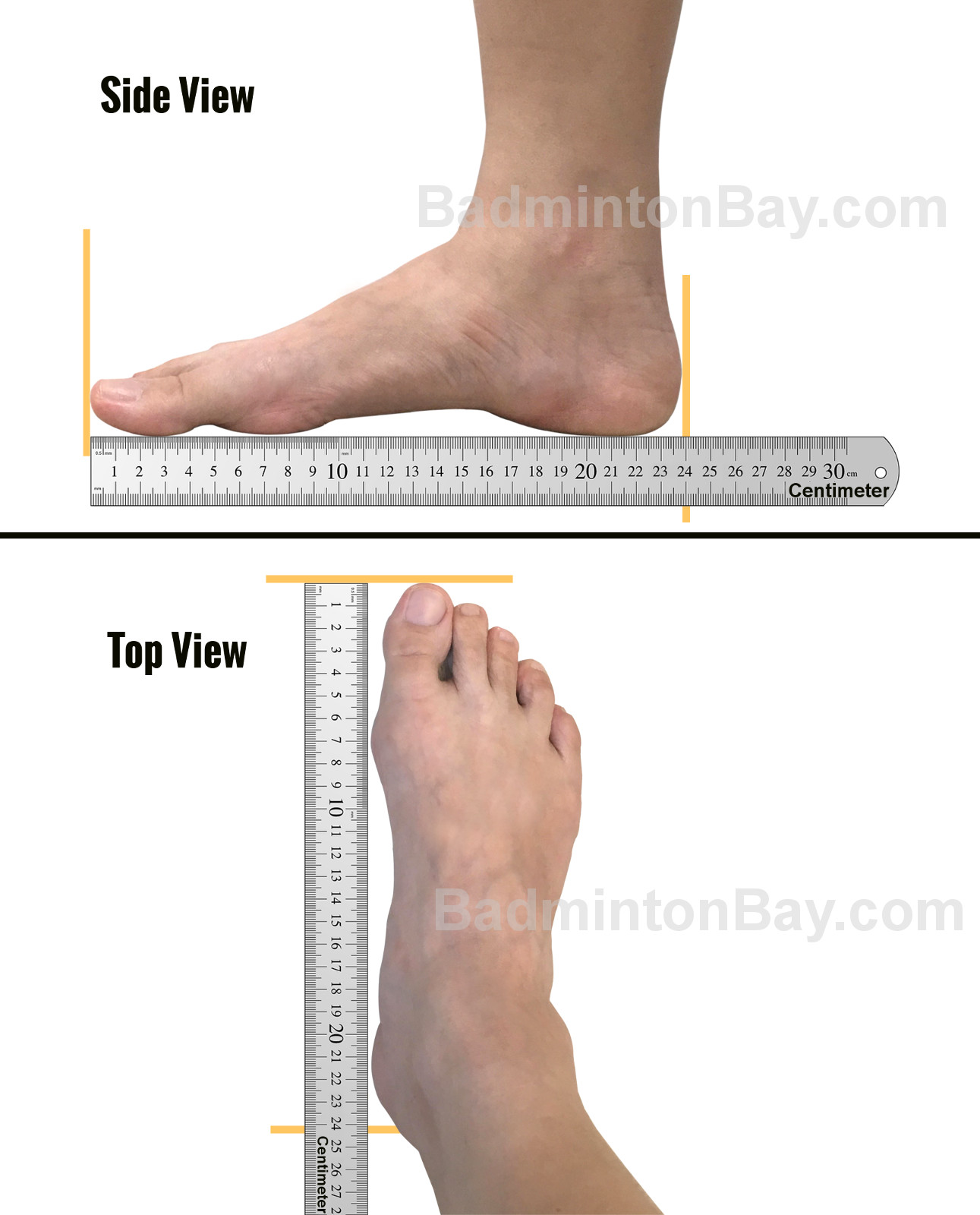 Note : Measure your barefoot using a ruler as shown above. The length from front most of your big toe to the back of heel in centimeter is your actual foot measurement.
Use this number to check against the maximum foot length in the table below.
Example : Based on the table, if the length measured in 25cm, you'll probably need to go for size UK7 (for tight fitting) or a size bigger (to have allowance for thick socks).
Size Guide:
Euro Men Sizes
UK Men Sizes
Maximum Foot Length
in CM

39

UK 5

24.0 cm

40

UK 6

24.5 cm

41

UK 7

25.0 cm

42

UK 8

25.5 cm

43

UK 9

26.0 cm

44

UK 10

27.0 cm

45

UK 11

28.0 cm
What People Are Saying...
Just received the shoes. They are excellent, I'm more than satisfied, great price and brilliant customer service.
You have a great product range and all at such good prices, I definitely will shop with you again and recommend my friends to do likewise. Thanks."
David Q.
, United Kingdom