Apacs Colourful Fused Grommet Set 5 Replacement for Badminton Racket .
Brand: Apacs

Mixture of eyelets/grommet

Gives the racket a trendy design at the same time produces slightly heavier head that provides extra kick on impact.

Can be used as decorative for any rackets, see Apacs Blizzard range of rackets

Quantity : As shown in main picture
What People Are Saying...
Apacs Badminton S...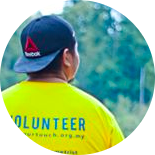 I purchase APACS Shoes from Badminton Bay. The service and staff there really good and they know what there were doing. For those who were looking to buy anything from Badminton Bay I really recommended. 10/10"
Farhan Slyrex
,