Apacs Grommet Set for Badminton Racket.
Brand: Apacs

60 pieces of Small size Grommet (for single pass)

30 pieces of Medium size Grommet (for double pass)

4 pieces of Even U shape grommet (grommet near T-Joint)

4 pieces of Slant U Shape grommet

(grommet next to T-Joint)

High Quality
Quantity: 1 set complete for 1 piece of badminton racket with extra for spares.
Customers Who Bought Also Bought
What People Are Saying...
Apacs Badminton S...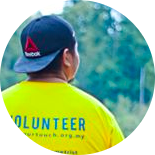 I purchase APACS Shoes from Badminton Bay. The service and staff there really good and they know what there were doing. For those who were looking to buy anything from Badminton Bay I really recommended. 10/10"

Farhan Slyrex
,